Here is a list of the programs we offer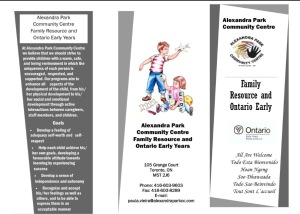 Family Resource and Ontario Early Years
Promote the development of the child from all aspects including, social, emotional and behavioral.  Allow your children to gain a sense of worth by interacting with caregivers, staff and children of the same age.  Play time, story time, arts and crafts and much more! Please drop by the centre for more information!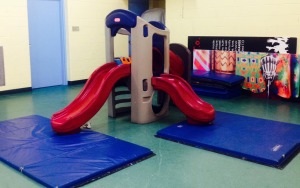 AFTER 4 PROGRAM
This program is open to youth ages 6-12 who reside within the Alexandra Park Community and its surrounding area.
We offer homework help and learning activities such a sports, games and cooking and more.
Refreshments and snacks are offered.
For any information or inquiries please do not hesitate to drop in the centre or contact Onitsha or Nuha at (416) 603-9603.

IMPACT – Youth Leadership Program 
This program will run every Tuesday and will be held at Alexandra Park Community Centre  from 6:00 pm – 8:00 pm.
All youth between the ages of 13 to 25 who reside within the Alexandra Park Community and surrounding areaa are welcome and encouraged to attend this free program!
Come together to learn essential leadership skills in a friendly environment while making friends and having fun!
A certificate of completion will be presented at the end of the program that will make a great addition to your resume!
For more information please feel free to stop by the centre or send an email to ImpactAPCC@gmail.com
Other Programs include  
Monday – Tai Chi;  Clothing Distribution
Tuesday – Seniors Bingo;   Mental Health Working Group
Wednesday – Taiko Drumming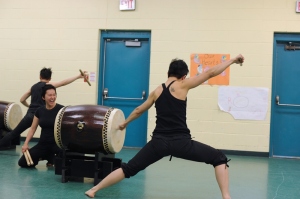 Taiko Drumming
Wednesday night is drumming night at APCC
For more info on Raging Asian Women's (RAW) Taiko drumming visit  RagingAsianWomen.ca
Thursday – Ballroom Dancing
Friday – Wordspell Youth Group
Saturday – Food Share